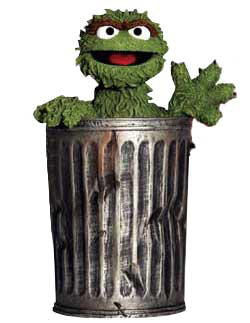 I think I am turning into a grouch.
It seems to me it happens every year about this time.
I think it is because I'm tired.
I always describe this time of year on the farm like finishing a marathon. The finish line is in sight, end of the main season and I'm crawling towards it with every little bit of energy I have left.
When I write on my blog I try to be pleasant. I'm a positive person and grateful for all I have and the fact I do what I do for a living.
But it seems to me people really don't understand it very much at all.
People idealize it. Be your own boss, work outside, get exercise. YES, YES and YES! It's all true.
But also true is the fact that the weather dictates my success any given year, it is very hard work physically, my hours are very long, and I don't get out much. I'm not bitching. This is all my choice.
Also true is the fact that I have one family income-mine- and that the bills roll in. Vet bills, bills to fix my old car, pay help, buy supplies, look after my family. You know. Just like you and everybody else. Food bills aren't too high, thank goodness. And I don't live a life with too many frills.
This week I think the hard work really proved it has gotten to me. It has been a hard year. Dry beyond belief, and some crops have struggled. We've worked hard...very hard to keep things growing and healthy and to grow quality food.
It was when the haggling started that I started to get a bit irate. I try to set my prices reasonably considering that I grow organically and grow some pretty cool food. But my prices are my prices and honestly I have had people say to me that my prices aren't enough for the work I do and they shove a little extra cash in my hand. Happened today in fact, and thanks so much for that.
Personally I haven't seen a lot of small growers like myself cruising in a Mercedes, letting the world know of their lucrative career choice. Do you?
I also don't see people going into Tim Hortons and asking for a better deal. Or to restaurants, or grocery stores or clothing stores or.... well where else?
It's kind of insulting actually and I don't think people who haggle with me get it. I work hard and I am not trying to rip anybody off. I'm trying to live and support myself and my family doing this.
I don't make minimum wage. It's legal when you're a farmer you know. Food prices are such that I don't. I knew that getting into this field.
But when you quibble over 50 cents a pound for my tomatoes, or an extra 50 cents for my beans or garlic I want to cry. Honestly. Because I'm tired and have tried hard. Gone the extra mile so to speak. Some things I grow are quite unique and hard to find. And like all small farmers I do work hard to produce what I grow.
I'm not ripping you off, I am simply trying to make a living.
Thanks to all who respect that.